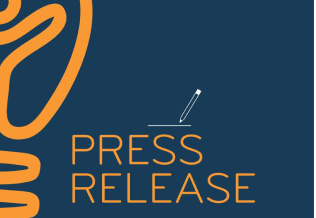 Report Energy Theft And Get Paid IBEDC Tells Customers
The Ibadan Electricity Distribution Company (IBEDC), on Friday, called on residents of Osun State to report anyone engaging in energy theft, saying there was a 10 per cent incentive on every fine paid by energy theft offender to anyone who reported it.
IBEDC Senior Communication Officer, Osun region, Kikelomo Owoeye, disclosed this during the parade of six energy theft suspects at the headquarters of the Nigeria Security and Civil Defence Corps (NSCDC) in Ido Osun.
The suspects are, Abidoye Eniola (28), Ajibola Isiaka (46), (MALE) 46YRS, Omobolarinwa Muideen (31), Oluwasegun Owolabi (50), Oyeniran Taiwo (36) and Omotoyosi Azeez.
According to Owoeye, the region in the last six months in collaboration with NSCDC has arrested over 1200 energy theft offenders.
She appealed to customers to shun the act of engaging in meter bypassing and illegal connection, saying it can lead to danger for the culprits and the community as a whole.
She said, "In the last six months, in collaboration with the Nigeria Security and Civil Defence Corps (NSCDC), we've been able to apprehend about 1200 energy theft suspects. Some of them have been paraded, some have paid their fines while some cases are still going on in court.
"There are different types of energy theft. It includes meter bypassing and illegal connection and it is a way of suppressing the amount of money that they supposed to pay to get the energy and it is economic sabotage which is punishable by law.
"We are appealing to our customers to desist from that act because it is killing the business and affecting the community as a whole. So, we are trying as much as possible to curb these activities. In the process of stealing energy, the culprits might cause a fire outbreak or electrocution.
"To stop this, we've come up with a platform called Wiesel blower where people can inform us about those stealing the energy and the informants will get a 10 per cent incentive of whatever fine the culprit pays".
One of the paraded suspects, Eniola Abidoye, while speaking with Osun Defender, attributed his actions to lack of financial means to buy electricity.
"I bypassed our meter yesterday around 9 p.m. at Ota Efun area and I was apprehended. I decided to engage in the act because I couldn't afford to buy electricity due to the economic hardship in the country".
Our Mission
Distributing power, changing lives
Our Vision
To be the best power distribution company in Nigeria